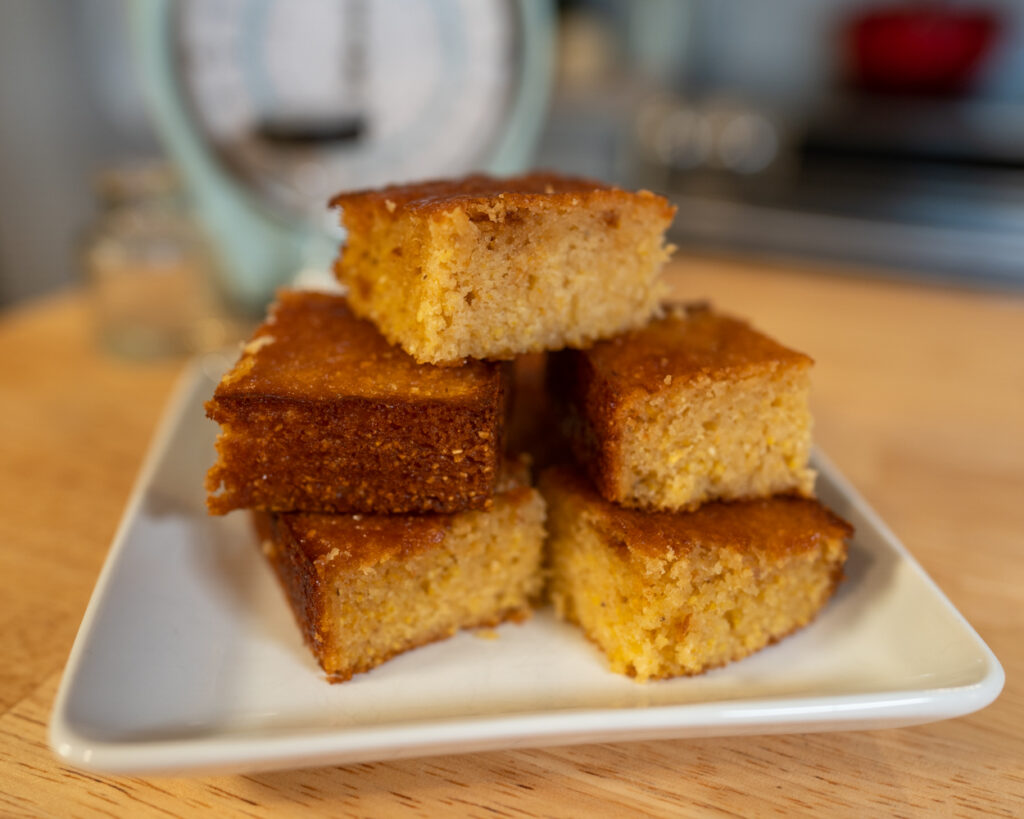 Print
Honey Cornbread
3/4 cup yellow cornmeal

1 cup all-purpose flour

1/2 teaspoon baking soda

1 teaspoon baking powder

1/2 teaspoon salt

1/2 cup butter

1/4 cup vegetable oil

1/3 cup honey

3/4 cup sugar

1.25 cups buttermilk
2 large eggs
Instructions
Preheat oven to 375 degrees. Spray the 8×8 or 9×9 square pan.
Combine cornmeal, flour, baking soda, baking powder, and salt in a small bowl.
Melt butter.
In a large bowl combine melted butter, oil, honey, sugar.
Whisk in eggs and buttermilk.
Without over mixing, stir the dry ingredients into the wet. A little lumpy is fine.
Pour the batter into the sprayed pan.
Bake for 26-30 minutes, or until a toothpick comes out clean.
Cool for 10 minutes before cutting.
THURSDAY 3/17 @ 5PM Pacific/8PM Eastern